Free Food
Hot dogs, Potato Chips, Popcorn, Cookies, Ice Cream, juice pouches, and Water
Free Outdoor Games
Carnival Style Games, Football Toss, Obstacle Course, Relays
Free Fun Activities

Arts & Crafts, Face Painting, and more
Free Bounce Houses
Let your children run, jump and bounce in one of several bounce houses
Free Horseback Riding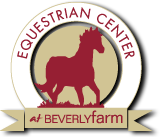 The Equestrian Center at Beverly Farm offers a full-service horse boarding stable and opportunities for community riding programs. They will have horses out during the celebration for children ages 5 and up to enjoy a free ride. To find out more about the Equestrian Center at Beverly Farm please visit their website listed below.
http://equestrian.beverlyfarm.org/
Free School Backpack Giveaway
Through the efforts of generous donations from local churches, organizations and businesses, we were able to provide 350 elementary and middle school students with backpacks in our 2014 efforts. We are prepared to match last year's number. 
---
Free Health Medical Services 
Health Fair & Medical Screenings

Lewis & Clark Community Mobile Health Unit

Lewis & Clark Community College's Nurse Managed Center has a Mobile Health Unit that is staffed with a Nurse Practitioner to provide school and sports physicals in your community.

Alton Memorial Hospital & EMT Services

Southern Illinois Health Foundation
---
Free Safety Services
Alton Police Department – Project Alert
Canine Dog Unit
Alton Fire Department – Smoke House & Fire Engine
Bright Hope Eastern Star Chapter 85 – Illinois Chip Program

Child Safety Identity Services The IL CHIP program — has been adapted for Illinois from an extremely successful program begun in 1994 by Freemasons in New York. Today, members of the Masonic Fraternity in 30 States have similar programs to help parents and young families.The IL CHIP program – sponsored by the Grand Lodge of Ancient Free & Accepted Masons of the State of Illinois — is held by experts as the "premier child identification program" currently offered in the State of Illinois.
HERE'S HOW IT WORKS
The Freemasons of Illinois hold and fund the entire cost of identification workshops for families all around the State of Illinois. These are called ILCHIP events.
ILCHIP puts together everything parents need to help the authorities find their lost child. It's the most comprehensive program of its kind …and it is FREE OF CHARGE TO PARENTS.
Best of all, it only takes 15-minutes and supplies parents with a complete child identification package that can be taken home or carried with the family on vacation. The information — most of which is contained on a CD — is compact and totally private.
The IL CHIP program keeps only the parental permission form!
HERE'S WHAT THE PARENTS GET AT AN IL CHIP EVENT
Color Photo that records image and height and is digitized on a convenient CD that can be easily circulated by police to the media and distributed across the State within an hour via Illinois' Amber Alert Program.
DNA Sample taken through a saliva cheek swab is the latest tool in the scientific arsenal to make positive ID's of lost children.
Fingerprints are the oldest form of positive identification since they are unique to every person.
Recorded Interview captures on the same CD as the picture the appearance, speech patterns, personal characteristics, and mannerisms for easy media distribution.
WHAT'S THE PROCESS TO REGISTER
Step One: Parents/Guardians call 1-800 392-0936 to reserve your appointment time.  
Step Two: Download the form below, complete and bring with you on the day of your appointment OR visit the Alton Salvation Army Center (525 Alby Street, Alton, IL 62002) Monday-Friday 9:00 AM – 4:00 PM and complete the form onsite.
Step Three: Arrive with your child/children at your scheduled appointment 15 minutes early to check in
Click Here to download the IL CHIP Information Form Form
---
Free Entertainment 
Live Music & Singing –